This post is part of the #Blaugust blog challenge put together by Bel at Aggronaut. You can read the rules here, and you can see what the community has been posting in our Nook forum.
It seems these days, there's International Days of everything. Smiling. Cats. Girlfriends. Pretty much any inconsequential thing you could just about think of. Usually, I tend to watch these just go past and offer snark to whoever will listen, but this week is different. As many of you may have noticed by my spelling of colour, favourite and honour, I'm a Brit. I'm quite a stereotypical Brit in the way that I drink tea and how regimented this routine actually is. Everyone knows it's milk last, and it's just weird otherwise. To tie in my Britishness to International Days of Things, it's Afternoon Tea Week this week (or so Facebook and emails from tearooms keep telling me) so I'm going to share some of my favourite nerdy mugs I've seen around the interwebs.
These matching Sailor Moon Artemis & Luna mugs
For magical girl realness, these mugs are the best! They're a tad expensive on Amazon where I found them, but that comes with any Japanese import. I love how their tails curl around to be the handle, and they look to be pretty solid. The packaging they come in is also mega-cute!  These mugs are super duper cute and are definitely on my wish list.
2. This Jiji mug repro from Kiki's Delivery Service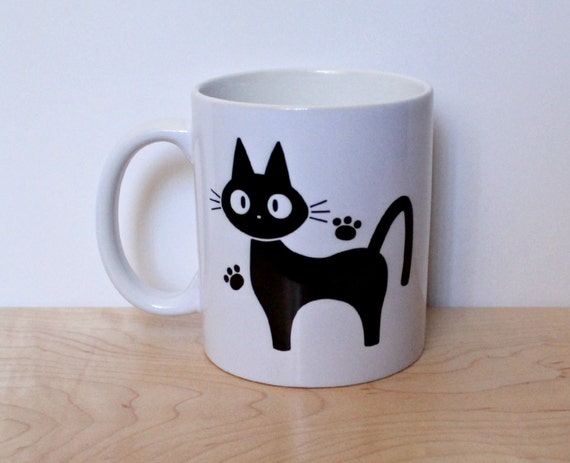 Simple but effective! This mug is from the Studio Ghibli film Kiki's Delivery Service (which is one of my favourite films!) and I found it on Etsy one afternoon after I'd watched the film. This mug is almost an exact replica of the mug in the film that Kiki buys for her black cat Jiji once she arrives in her new town.
3. Bron-tea-saurus cup & saucer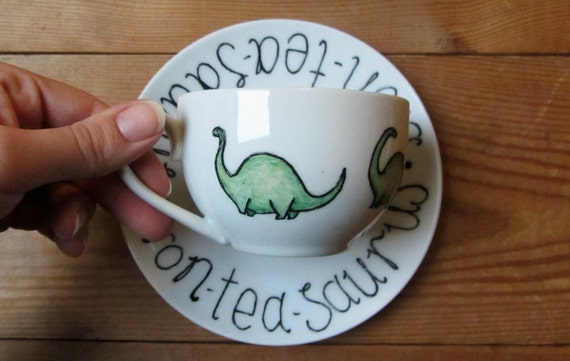 Puns! Dinosaurs! What else could a girl ask for? So the mug is a bit on the small side, but I'm willing to let that go based on the pun. The same shop also offers tons of other mugs and porcelain crafts which are tip top! Luckily for me, they're based in a town nearby, so shipping won't take an age. Huzzah!
3. World of Warcraft Blood Elf crest beer mug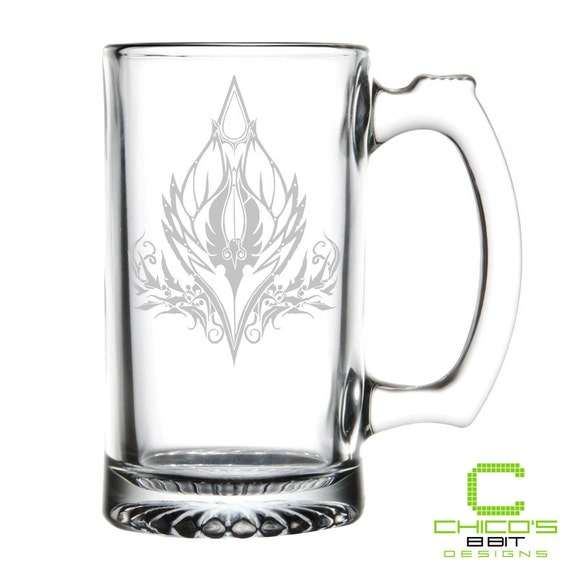 Not strictly a mug (it says mug in the title, dammit!) but hey- it's bloody awesome. Pun intended.
Now, if only I had the storage space for these bad boys…
Which one is your favourite? Let me know in the comments section below.