It lives! Hello again, blogosphere! I ended up taking a mini break due to my laptop deciding it no longer wanted to work (*shakes fist at laptop*) and not having a working in PC. However, in the 3 weeks since I've not had a working laptop, the Boyfriend-Wonder got a new PC (for gaming, obvs) which I am kidnapping this afternoon for blog purposes. I'm informed it's a Good Computer, and it definitely runs better than his old one. I also finally managed to get a job! I now work in Card Factory, where you will often see me boogying to the weird music selection we have (hits from 60-present? Sign me up! Going from the Ronettes to Shakira via Shania Twain, is weird, but it works.) and endlessly tidying Christmas cards. The Boyfriend-Wonder and I were also lucky enough to inherit a big TV from family, and it is so good. I can play Dragon Age: Inquisition without squinting at the subtitles.
Without further ado, here's what's been making me happy lately!
1.) Christmas stuff in the shops!
I LOVE Christmas. I love getting into the spirit of the season, decorating, wrapping presents and seeing all the lights in the town centre. I know it's only October, but once Halloween is out of the way it'll be all Christmas everywhere and I cannot wait. It'll be the first Christmas the Boyfriend-Wonder and I will be spending on our own, and I'm super excited for it. I am going to well and truly deck the halls! I've also been planning some Christmas related blog stuff which will be a lot of fun to share.
2.) Graduation
It's finally come! The culmination of 3 years of hard work, tears and pyjama days. I graduate at the end of next month and will be rocking the top right robes and trying not to fall over on stage as I collect my degree. Huzzah!
3.) This animal gif
I found this when I was on Buzzfeed this morning, reading up on how to turn your bed into the coziest place on earth and it tickled me! How cute is this dog?!
4.) Fallout 4 live action trailer
Live action! How did they do that? The film nerd in me is going crazy over how good it looks. It's also got me mega hyped for the game (due out 11/10/15, according to the trailer!) and now that I have a job, I have every intention of buying it. I might even place a sneaky pre-order when I get paid! I've been in love with the Fallout games since Fallout 3, and am super excited to be returning to the world again. Plus, it'll give me a new RPG to get heavily invested in! Also, the song in the trailer is catchy as heck and I cannot stop singing it.
5.) Dragon Age Inquisition: Trespasser DLC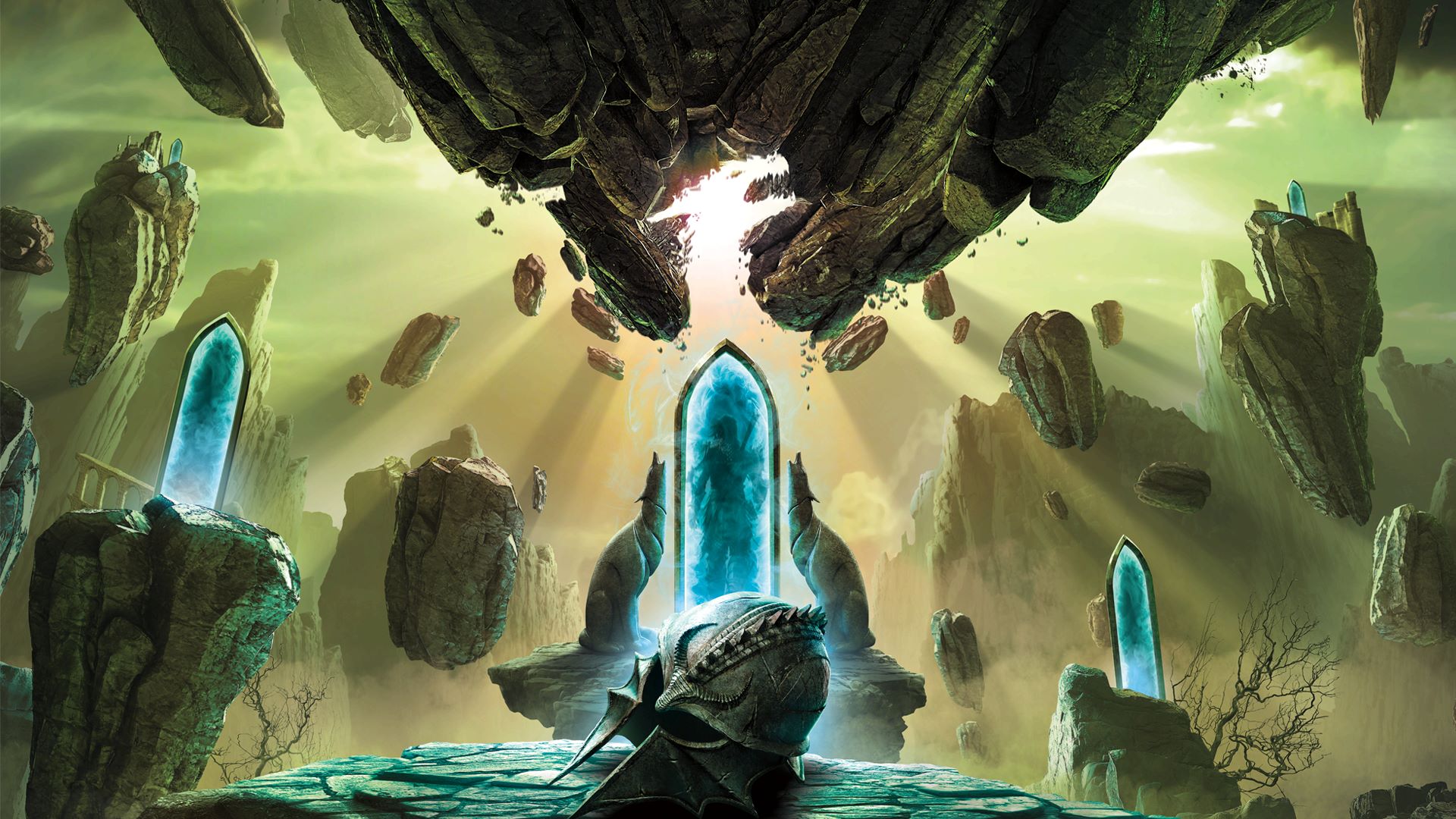 Oh my word, I cannot even begin to describe the emotional rollercoaster I went through when I played this goddamn DLC. I was so incredibly tense and on-edge through all of it! While it was rather short and I'm kinda annoyed it cost me just over £10, I still really enjoyed it. Reuniting with old friends, marrying my video-game boyfriend (Cullen and his amazing shoulders) and then shenanigans with Solas… I felt physically exhausted when I finished it. I'm just sad there won't be things to do in the universe after Trespasser, as I don't believe there'll be any more DLC after this (*sob sob*) However, I will instead be throwing myself into the world of Thedas, and plan on getting the books and other games to experience everything.
6.) Did You Know Gaming videos 
These videos are so, so good! They're less than 10 minutes a pop, cover a huge range of well loved games and franchises and they are packed full of interesting factoids. I am shamelessly addicted to their videos right now, and would love recommendations for anything similar. I am all about lore/facts to do with games!
7.)  Destiny
I am so, so bad at this game but it is a) very pretty and b) very, very fun. I don't play it often (I'm so bad, I feel like other players would likely send me grief haha) but when I do, I always enjoy it. Apparently I made hunter some time ago so I might have to actually give it the time of day.
8.) Nokia Lumia 930
I was recently lucky enough to trial this phone (Thanks, Lumia Voices!) and I loved it! So much easier to navigate than my Android phone, and it was generally better all round. As my current contract is almost up, I plan on upgrading to a Lumia. Consider me converted!
9.) My bestie Lawrence
Lawrence is the best. He calls me up every so often to gossip and chat about stuff and it always makes me giggle! He rang me the other day and we talked for 45 minutes about relationship stuff and general shenanigans. I'm looking forward to seeing him when I go back at the start of next month so we gossip over video games and coffee.
When I'm not on the Boyfriend-Wonder's snazzy new PC, you can always find me on Twitter. discussing food and vidya games. What's been making you happy this week?